Update Sweet Pricing Settings
You can update Sweet Pricing settings directly from App Manager. Simply sign in and click 'Settings' to update your business name or address.
Sweet Pricing has both user accounts and client accounts. A client account is accessible by one or more users, making it easy to allow other users to manage your apps.
You can update your client settings from App Manager. Just click the 'Settings' tab.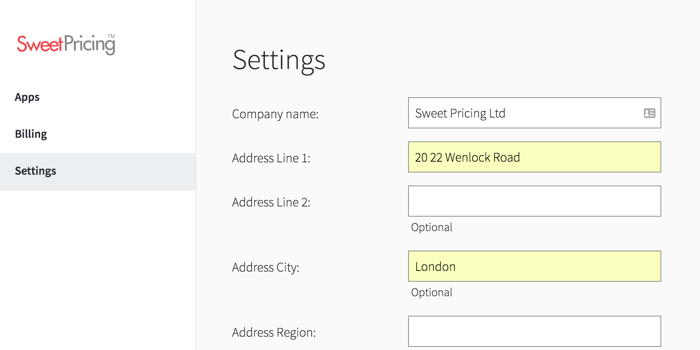 From this page, you can update a client's business name, address and billing currency. Before you update billing currency, you should review the latest prices for the subscription plans in the currency you are moving to.